Developing Shape: Rebalancing
Developing shape has been one of my focal points since early this year. Here is one of a number of bits and pieces, in no particular order… about Alexander Technique and Dance and Finding a New Shape, I dictated this to my own voice mail in the moment so as not to forget…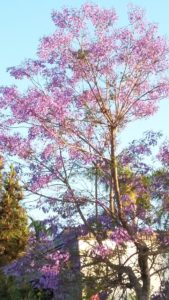 I need rebalancing.
I'm working on a new shape in dancing in the studio and I need to find balance when my orientation is not vertical.
Directing my body in action using Alexander Technique (AT): Back lengthens and widens, sternum widens, going forward and up, up, up… my back is long, my spine is longer…integrating three dimensions not in vertical space…
Going forward and up with the flex point, not backwards.
My neck is long and free of my head's weight as I come into balance. My shoulders drape – rest – on top of the torso.
Box step happens by itself when I maintain this new poise, up, up, up…
In the preparation of movement
I notice I've been thinking about my feet
as I think of my feet my body collapses downward
Thinking up out my head now
I must still think of movement of the feet but differently…
Thinking of the transfer of the center of gravity between feet
And up out my head.
And it's working, my balance is coming in….
Finding my spine
Up, up, up…
with Foxtrot
and trying the same theory in Waltz…
And it works…
Today it's better when I don't think of feet; they're closing as a result of movement and poise… And thinking up out the head…applying AT….

Projecting Alexander orders to my body for balance when it has a different configuration. I'm still vertical but the pieces are rearranged and it's a little disorienting.
Note to self: releasing my ankle helps me be on the front of my dancing foot and leg as I move backwards. Allowing the free ankle and point of toe to release changes my balance and movement for the better.
I'm finding preparation for movement in freeing the ankle….the ankle is the neck of the leg and the neck is free….very Alexander, applied to the leg…
Applied Alexander® in dance.