Some Thoughts about Teaching Alexander Technique Online
Hello my friends,
Continuing from my previous post, here are further thoughts about teaching Alexander Technique online:
I have given this very careful and considered thought. I was trained in a very traditional way of teaching the Alexander Technique, as a hands-on, educational method. It is with the greatest respect for the work that I say we take our conscious minds to the next step in evolution and thrive in this brave new world.
F.M. Alexander himself said that we are just at the beginning of this work and that it still needs to develop. He described the postural problems he was seeing as a maladaptive response of the individual to changes in the environment that were happening more rapidly than the ability of an organism to adapt.
Evolution takes millennia and he lived in a time when the world was transforming from an agrarian society to urban life, from horses to cars, farms to factories. He saw the differences in posture and movement as the inability of our bodies and minds to change function without losing our form, our natural and healthy organization as a structure was being lost.
The stresses of today's world with economies tumbling and the coronavirus wreaking havoc in our lives is causing stress and as we all know, stress and illness coincide.
It is my firm belief that to survive, we must adapt with the times or we will fade like dinosaurs. And F.M., up in heaven, will be laughing at us if we don't, for not having the vision to look out of our small "selves" and see the bigger picture.
The goal is Freedom! Freedom and control of our own integrated Self! Yes, the full experience is with hands-on work, however, Here and Now, the goal is not to preserve this way or that way of learning. The goal is to have the knowledge and to use it to live our lives well.
Each and every day.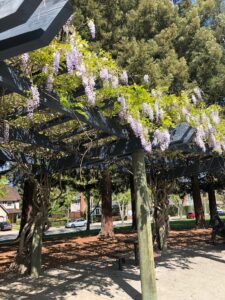 Taking my work online is my next step and I invite you to join me.  Really!
If you're curious about the work
And about a way to be able to transform your own stress to ease,
Stay safe,
Dana