Brave New World – Online Lessons in the Alexander Technique
Hello my friends,
Thank you so much for visiting!  Pull up a chair and have a cup of tea and I'll tell you a story.
It started with a can of tomato soup.
Two days ago I opened a can of tomato soup. I cut the second finger of my right hand but didn't notice it till I saw blood everywhere. It spattered all over my left hand but it didn't hurt immediately.
It's been three days and it's still bleeding. Every time I think it's closed, I take off the bandage and sometime later it opens up again.
Last night I took a bath and after, found blood on my towels and drops all over the bathtub and floor. I had to launder my towels and clean up everywhere.
I see it as a metaphor for the way the entire world has changed overnight. Everything is going along and you're all set to enjoy a nice dinner then presto-change-O, turn on the news and people are dying in Italy and Spain. They're dying here, too.
The coronavirus came and in the blink of an eye my life changed. My lovely life, dancing and teaching, came crashing to a halt. Dance competitions are canceled and for the life of me I can't envision the next time Dana will Dance. We are still in the midst of this upheaval and people speak of life being a "new normal."
I pushed back and pushed back at the idea of a new normal. Something about it really bothered me. It came to me today; embracing the phrase meant in some way accepting that I may never compete again, I might never be in dance class again…all the catastrophic thinking was swirling around inside my head.  I've been in a battle with Harry Potter Dementors. Chocolate really does help, but there's only so much chocolate I can let myself eat.
Today I did a solid hour of regular dance drill just on the kitchen floor and the Dementors passed. Whatever it is about dance that has me, it does, and I knew today that whatever else may be, there will be a kitchen floor,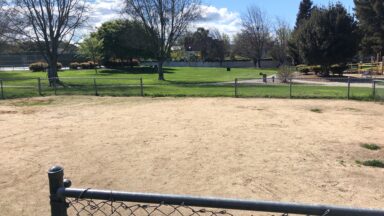 or a park with an open dry dirt area,
and I will dance, and it is the dance, in the dancing of it, that matters.
Echoes of this will resonate for years to come.  Will we recoil at the sight of people walking hand in hand?  How about two dancers moving through space as one?
This time feels like the Great Depression and the Black Plague rolled into one. Surviving – nay, thriving, means being able to bend like reeds in the wind, not crash like a dried tree with shallow roots. We need resilience; to discover flexibility in our spines and strength in our minds to go forward and up into this Brave New Reality of a world. Because make no mistake, some people will go forward and dance. Some will learn to morph, into entrepreneurs who see mud and envision lilies.
We humans have an amazing ability to adapt and make the best of it and that's what I'm doing now. I spent the first three weeks of this crisis delving deep and finding the roots of who I am.
Finding what matters in the heart of me.
Some days passed.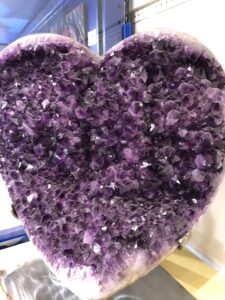 My finger healed – and so did my heart.
I don't know which happened first; dancing and feeling better, or feeling better so that I could dance.
This afternoon, I danced in my kitchen. Basic body movement and foot exercise. Heel turns, both ways. One Feather Step or Feather Finish at a time, but doing it well and practicing slowly. Working on my body coming up. Dancing in soft slippers and strengthening my feet Double Reverse turns. Double Natural turns! Finding the freedom to be Me again in the doing of the work, itself.
With the damn virus out there, the thought crosses my mind that I may be spitting in the wind.
But if I am, there is something to be said for it!
I lay low and pondered and felt sad. It is fitting to grieve a loss, and also right to reemerge and assert my Me-ness, the thing that matters that makes me feel like myself.
"What the caterpillar calls the end of the world, the Master calls a Butterfly."
~ Richard Bach
For nearly twenty years, I've happily taught the Alexander Technique as a hands-on, in-person method to transform tension and pain into freedom and spacious being-ness. I've loved seeing my students unfold and expand, to own their height, take space, and have open movement and ease.
When I was a girl, my darling mother said to me, "the Chinese word for crisis also is the word for opportunity."
So rather than stay behind, I am stepping forward and up, offering Online Learning for self-care, for growth, for posture with ease.
Now while you're home it's the perfect time to release patterns of compression and tension and rediscover your natural body.
This is what helps me learn faster, because it helps me know my body better on the inside…and a path to access it.
Contact me if you're curious!  I am happy to discuss it with you.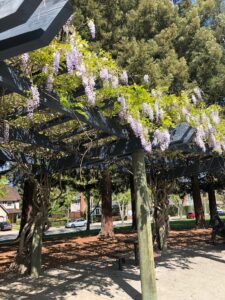 You can read are some further thoughts here about the evolution of this work into the online world.
Or just contact me now!
Stay safe,
Namaste,
Dana