Do Good Things Ever Throw You Off Balance?
How do you keep centered when something nice happens?     

How do you not get too excited and nervous when good things are on the cusp of coming true?
How do you keep anxiety and fear from getting in the way of the flow?
of work stress? of a new date?
How about a dance performance…or a competition?
How do you find center again once you've been knocked off it?

….Just enjoy the Now
That is the secret
Smell, see, taste, touch, feel.
Find something simple. See the color of the sky, be it gray or rainy or blue and bold.
Touch the earth, scrape the sole of your shoe on the ground. Is there gravel there? Are you walking on grass and does it squeak under your feet when you squish them down?
A dear friend helped me learn this. Look with your eyes. See the colors of something – anything – green of tree, blue of sky, silver-gray highway.
Red brake lights – Stop! Now!
and relax your neck
The Alexander teacher in me says
"Be in the Now"
Is like letting your neck be free – it feels good – so let it release again.
Let your eyes widen like my students when they realize they can do this
it feels good so do it.
Let that cool ease run down your back like water.
Now and Now and Now again
and breathe
And how do you feel
Now?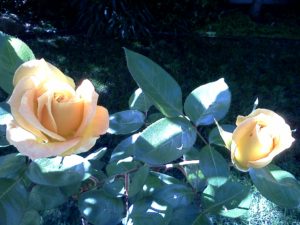 Click here to join Dance Without Limits and you'll receive an upcoming series of tips for dancers, blog posts and advance notice of special events.