Improve Your Dancing – Change Your Movement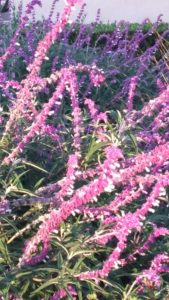 A wise coach said, "If you want to improve your dancing, change your movement."
Those words went straight in and resonated with me. I decided to make that attempt and have been spending endless hours trying to do exactly that.
I'm going to post a whole load of blogs sharing my insights about my process. Here's a context for understanding as my perspective is still not very widely known in the dance world.
I have any number of "blind spots," by which I mean places that move without my conscious intent, or that don't move, and should. I love and appreciate my teachers; they are my mirrors and point them out to me. I welcome this input! It's the habits I don't notice that are holding me back.
Changing habits can be like trying to rub my head and pat my stomach; you have to think very hard in the moment, to do it! I would also like to be braver in movement. I need to connect my thinking and my movement in both cases.
I am grateful that I have a pre-technique, the Alexander Technique, which gives me a way of understanding and applying the lessons I receive from my dance teachers.
Alexander Technique is a profound skill for freeing the body and changing movement patterns. It has a specific focus on the head and spine.
I've been chronicling my dance journey and resonance with Alexander Technique for some time and thought of sharing it here in my blog. I hesitated for the entire past year now! There was this niggling thought that it may sound confusing or odd.
Time is passing, though, and I do believe I've discovered something worth sharing.
These posts are out of order from the date they were written. Perhaps one day I'll organize them into a more formal presentation. For the moment, it feels much more important to chronicle and share.
I hope this helps you in your own dance life. Alexander Technique is a power-boosting adjunct to all the study you do. It is an amazing tool for freedom and control.
Here's to the journey.

Namaste,
Dana
Learn more about the Alexander Technique and dance, here.