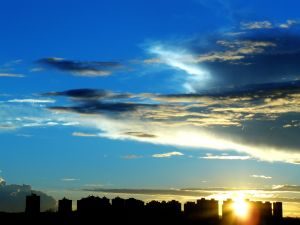 Hello friends,
It's the end of the year and I've been reminiscing over the past year, thinking about classes and workshops as well as life events and dancing. A lot of my new discoveries are shared in my blogs; are you following my blog? Sign up here!
One of the most fun workshops was with Performing Arts Teachers. At the conclusion, I asked them to write down one idea they most enjoyed. Here is what some of them said they learned in class and that would stay with them, after.
Wonderful class!
Just stop & become aware of where body is in space.
I really enjoyed the whole experience. Thank you!
Loved lying down, Monkey.
Helpful just to take some time to be aware of my body.
Would be interested in getting the write-up you talked about so I can use it with my students. Thank you for coming today!
To stop, take time to let go, and notice one's body.
Find the tension/tense spot and try to relax that spot.
Let it go. Let it go again. Let it go again and again.
The idea of not trying to fix yourself but letting yourself just be, really resonated with me today.
Reminded me to daily help my kids to relax, standing and sitting with Alexander Technique fundamentals.
More relaxed.
Body awareness and relaxing tension.
Head to toe alignment.
Very useful.
Calm body and Breathing.
Monkey pose really helped me relax my shoulders.
Thank you ☺
Incorporating relaxation techniques in the drama classroom.
Creating space in the joints,
(Becoming aware of the space that's there).
Monkey exercise. I was able to release stress in my shoulders and shoulder blades. Thanks!
Feeling energy through the body and fingers. Counter movement. Balance.
"Envision space in all your joints." Food for thought!! ☺
I've noticed just how much tension I hold Everywhere.
I would love to learn more about how to control/ eliminate this tension.
Rotation of shoulder in connection with length and weight in the elbow.
To release.
Letting the neck be free.
Loved
Lying
Down!
Relaxing!
"Ape-like" exercise.
To Stop first.
Long neck
Lay down, Constructive Rest. Quiet.
Plie on heels/ drop/ swing arms.
Breathing is automatic.
Up and relaxed neck and expanding ribs are paramount to focus on breath control.
Stop
and
Be Aware.
It's wonderful helping people find freedom from tension and space to expand in their bodies and life.  Learning from my students today.  Are you curious?  Come to a free class on Jan. 8th. I'll email information in my blogs and post on Facebook.
Namaste,
Dana
P.S. Sign up for my blog here, and please follow me on Facebook at Dana's Dance Diary!