Seven Tips for Lightness and Ease – Day One!
Dear Friends,
I've been feeling a wonderful sense of expansion and decided to share the love.
Here is the first of seven friendly tips for lightness and ease.  I will post one a day, "light bites" on a sunny day.
Here's day one –  Apple is right when they say, "think different!"
The body hears our words, so be careful what you feed your body as you speak!
If you don't believe me, think long enough about lemons and your mouth will water.
It works with dill pickles, too.
Think a happy thought – wherever that means to you – a thought of the beach, or being out under the open sky, or up on a mountain.
Or chocolate.
Think differently than your usual thoughts, and you will have a different response in your body.
Feed it thoughts of freedom and hope, and notice buoyancy in your body!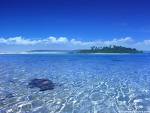 With love,
Dana
P.S. If you enjoyed this, join my blog and receive a free audio guide to melt away tension from your neck and back. It's my gift to you.