How Can You Turn Bad Posture to your Advantage?
Hello my friends,
This is a little tongue-in-cheek blog about using bad posture to your advantage. There are actually ways that it works. There are also ways to organize your posture without tension.  I put a mini-Alexander exercise* for you, below.
The first thing to do is to give yourself permission to have bad posture.
Have it. Own it!
It's yours; you created it, and when you own that fact, you can control it.
Some people use posture as an attitude to affect those around them in real life.  For instance, you are free to have bad posture and make your mother crazy. Kids do this all the time. So do spouses!
You are also free to unfold and be tall, expansive and at ease, and go back to bad posture when the mood strikes.
Sometimes I think my mother holds onto bad posture just to annoy me, her Alexander teacher daughter.
When I was a girl, my mother had me walk with a book on my head. She herself was like a dancer, upright. These days, she needs postural work. It's a parent's revenge. Seriously, though, I know she feels better when she is more vertical.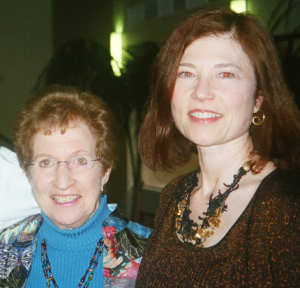 Mom reads my blogs; she says that when she does, her head comes up and she feels taller. She "straightens up" and breathes more freely.
Kids do it, for sure; they know we see it!
My son didn't have to try to have "good posture," he was always perfect, growing up.  (Hey, I'm his mom, what do you expect me to say?)
Seriously, he had great posture standing, running and playing sports, but he'd slither down in his chair, playing computer games. The jig was up when "Alexander mouse" ran up his back. He'd sit up and be poised on the chair again.
Poor kid, he couldn't get away with anything, but I don't think he really minded.
One day at the kitchen table, he looked at me with mischief in his eyes.

He said, "Do you put your face in the dish? Or do you bring your food up to you?" Twinkling eyes smiled at me.
He quickly demonstrated both ways of eating, also illustrating perfect control of his posture and proving my point about kids using posture as a weapon against parents.
I rest my case.
What can you do if you're already an adult?  
If you're too grown up and have forgotten how to play, posture becomes very serious business. Many adults fixate on holding themselves ramrod straight.
Did you know the spine is not straight? This attempt to hold yourself straight pits you against nature and Guess Who will win that battle?
As  years go by,  posture slowly changes without consciously choosing it. The way we carry ourselves and project ourselves out into the world becomes ingrained in our muscles.
Kids know how to let go and unfold better than adults. If you don't have a kid around to teach you, a joyful Alexander lesson is a good way to organize your posture without tension.
Actors know! You can be Richard III and you can be crouched-over Igor from Young Frankenstein and you are also free to be as tall as you are, with ease. Actors and movie stars use the Alexander Technique for poise and control.
Do you remember this song ? Listen here.   
"Well if you want to sing out, sing out. And if you want to be free, be free.'Cause there's a million things to be. You know that there are."  ~ Cat Stevens, from Harold and Maude.

Be free!  Be tall without tension.
The better you learn skills for controlling posture without tension, the more you can consciously create your "look"  and consciously design your body's attitude.
You're free to have Posture of Influence to impress.
You are free to slump and take a one-down posture to lose the battle and win the war.
And my favorite: undo aging.  One of my students recently said,  "My wife tells me I look ten years younger since I started working with you."
I said, "So keep working; another ten years off!"
With love,
Dana
* P.S. Here's a little Alexander exercise for you:
Once you consciously understand what you are doing posturally, you have the option for change. Many times we push and pull at ourselves. Instead, try this exercise: If you notice your head is poked forward of the body and your neck is tense, be there. Go with it;  go more forward. Release into the direction it's going. Let go and slump, a little or a lot!
Now put your feet or your sit bones downward, if you're standing or sitting. Pause. Breathe.  Think soft and light and let your body uncurl.  Ask your head to lightly float up and keep breathing!
How do you feel now?
Here's another gift for you: an 8 minute MP3 Audio to ease your neck and back. Feedback has been lovely; try it!
Join Alexander Technique News  – it will come immediately in an email. Click on the link and it will play!
Or join Dana's Dance Diary – it will come in the welcome email. I blog about balance and ease in dance. Be tall without tension in dance, too!