FABULOUS IN HIGH HEELS – Better in Stilettos® class!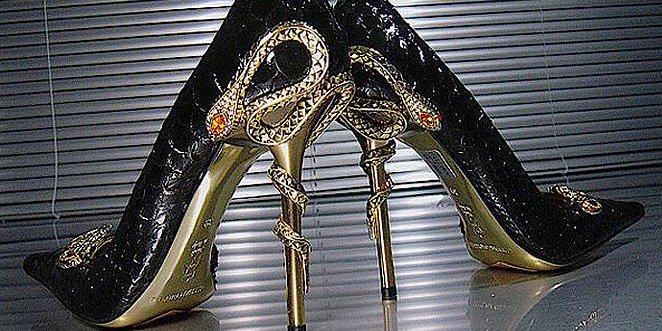 Do you have shoes left to die of loneliness in your closet?
Do you lie awake at night wondering where you'll find heels you can actually walk in and enjoy that big event? That prom? Your daughter's wedding?
High heels were made to be worn – by YOU!
Would you like it if you could feel pretty, have fun and wear heels, too?
I WILL SHOW YOU HOW!
If you EVER wear heels, remember these famous last words!
"If you're going to wear them, wear them well!"®
Better in Stilettos® is a fun class to learn the secrets for walking in heels of any height.
– 90 minutes that will transform your relationship with SHOES – Special introductory price, $25 – Space limited! Call for tickets: 650-864-9150
• Sunday, May 18th
• 1:00 – 2:30 pm • @Cheryl Burke Dance Studio, 1400 No. Shoreline Blvd, Mt. View Just off 101 and Shoreline Blvd in Mt. View
YOU DON'T HAVE TO BE ABLE TO WEAR HEELS TO COME TO THIS CLASS.
YOU JUST HAVE TO WANT TO LEARN AND BE WILLING TO TRY!
Bring a pair of low heels…and a pair of "hope" shoes. Start small and grow tall!
KEEP READING FOR A SECRET TIP ON HOW TO WALK IN HEELS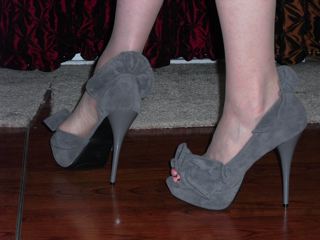 Would you like to learn the secret to walking in heels?
Would you like to feel beautiful and sexy?
Want to increase your confidence and self-esteem?
Don't leave your shoes languishing in your closet!
Come have fun and look pretty in heels! Come to Better in Stilettos® and learn how!

Here's a secret for you:
– Feet problems begin with the balance of your head!
I will SHOW YOU how this works.
Unlock that shoe wardrobe!
Come to class and bring a friend!
Remember! "If you're going to wear them, wear them well!"®
Call for tickets: 650-864-9150
Contact Dana@BetterInStilettos.com for more information
Dana Ben-Yehuda is a Certified Practitioner of the Alexander Technique with over a decade of experience helping women like you regain their posture and poise. She is a Ballroom and Argentine Tango dancer, trained actress, and posture and movement expert.
Please visit and Like! Better in Stilettos on Facebook