Hi there! So nice of you to drop by again. It's spring and I was just walking my dogs.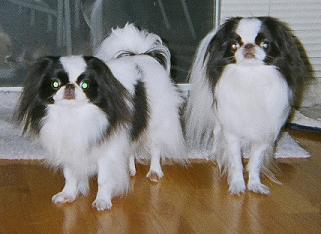 Do you have dogs to walk? If not, how do you take little mental health breaks during your day?
Sometimes when we walk, I meet a neighbor. Other times, I just look at what comes to my eyes and think of Thich Nhat Hahn's walking meditation.
Today, I looked at the yellow and pink snapdragons by my front door and noticed how relaxing it is just to pause and really examine the details of a flower. I remember feeling that way on a vacation at The Mauian, a hideaway in Maui, when a gecko walked up the glass walls of a phone booth as I was inside. You can lose your worries watching sticky little footpads inching up.

Of course, my eyes were open looking at the gecko and at the same time I had a feeling of relaxation.
Some people close their eyes when they try to relax. What do you do? Closing the eyes may be an unconscious association with a certain amount of tension in the body and eyes being open, and relaxation with closing the eyes for sleeping or meditating. I realized meditation is also possible with eyes open, as with looking closely at flowers.
Once in a while during my Alexander training, the Director would put a flower in the middle of the floor. We'd all sit in a circle and look at it. The instructions were to just notice the flower.

Why don't you pick a spring flower and do this together with me?


If not a flower, maybe there's a leaf you can pick off of a tree or bush. Do you have a piece of fruit at hand? That will do very well.
It's easy; take your flower and just start to notice little things about it. Are the petals smooth around the edges, or are they jagged? Is the color even or does it have various hues? Is the stem smooth or thorny? How many leaves does it have? Do you see veins in them?
Look at your flower until it becomes unique in all the world. Put it down amongst more of the same type. It may surprise you, how easily you can pick it out again.
Sometimes instead of a flower, it was a lemon that my teacher brought. I never knew how different the bumpy skins are on lemons; they are like fingerprints. The skin smells so good. It is a moment of quietude and peace.
The same kind of noticing and serenity can be present in your body.
Try it; just sit quietly for a moment, or lie down and do Constructive Rest. Just stop and let yourself be with whatever is there. Don't fix anything, really and truly let yourself Be.
When you look at a flower or notice something about your body, in that moment your thoughts are not on anything past or future. You are being present in the moment. Noticing that you're noticing is an interesting thought to pop in!
As my dogs stop and sniff the grass, I like to stop and sniff the incredibly rich and seductive fragrance of a rose. Sometimes I notice the twigs and dirt underfoot. Or I may notice my neck letting go of tension and think, how nice the warm sun feels.
What do you ponder when you walk your dogs?