Posture and Pain – Musicians and the Alexander Technique
A musician is in pain and recently wrote to me for a lesson time. However, he's working so many hours he doesn't have time to come in. Catch 22…
Sound familiar?
I wrote to him, offering some times and suggested that it's a matter of priorities.
I told him this story (true!):
Last month, I taught a series of five workshops for Music at Menlo. I had a group of 44 young chamber musicians, ages 11 – 27.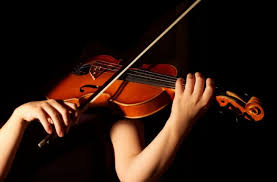 Many of them had tension problems or pain, in fact…
Even the 11 year old had pain…
I worked with them as much as possible in the time allotted, and many of them noticed a difference very quickly. Young people recover quickly when they unwind tension and undo poor posture.
I left them with this message.
If there is ONE thing you take away from this workshop it's that:
It's not supposed to hurt!
Apply what we've learned here.
But if you are in pain, Please Get Help.
Truly.
Not only isn't it supposed to hurt, it doesn't HAVE to hurt.
Many times, pain in playing is connected with posture. Alexander Technique has helped many musicians improve their posture and play without pain. Did you know, it is required study at Juilliard, in fact, you'll see FIVE Alexander teachers listed on their site.
Make the time…please…
If you're in the Peninsula/South Bay, call me. If you're elsewhere…call me! I'll connect you with someone in your local area.
Namaste,
Dana