Taking a Break from Pain!
Hello my friends,
So nice that you stopped by to stay in touch. I've been thinking about taking a day off, in a different way.
I'm taking today off from noticing any aches and pains.
Just for today, I'm going to focus on what feels good and what does work in my body.
We always notice what hurts…sometimes we even notice what used to hurt and focus backwards.
Today, I'm paying attention to what doesn't hurt.
I'm counting my blessings, muscle by muscle, bone by bone…
Let's notice what feels good and practice THAT.
We're always training ourselves, consciously or otherwise. Sometimes pain becomes the focus of our lives because we are also training our selves to notice it all the time. Take a mental break…for a moment…
Come, play with me today…take a moment to notice the good things.
How do you feel when you take a moment to smell the blossoms on a lemon tree? I notice how sweet they smell and that there is nothing else in my mind at that moment but pleasure.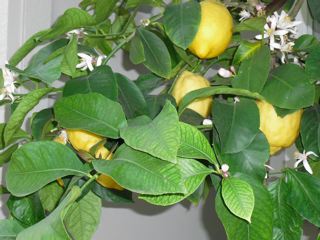 Coming back to my senses and out of my head for a moment.
Namaste,
Dana