Dr Peter Gott, Back Pain and the British Medical Journal study on Alexander Technique
Good morning my friends!
We have news again, about back pain and the Alexander Technique.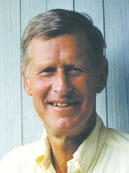 Dr. Peter Gott writes a nationally syndicated column for United Media. Today's column is about low back pain and alternative methods for treating it.
Dr. Gott responds to a reader with sciatica and low back pain. He admires his reader's desire to avoid surgery and suggests several methods for non-surgical intervention. He correctly identifies the Alexander Technique in terms of postural issues, noting that it deals with the spine, and refers to the head, neck, and back relationship. However, he didn't discuss the significant implications of a recent study on low back pain, long-term relief, and the Alexander Technique.
I'm writing to call a very recent, large scale study on low-back pain and the Alexander Technique to Dr. Gott's attention. The British Medical Journal published research on August 19, 2008, titled "Randomised controlled trial of Alexander technique lessons, exercise, and massage (ATEAM) for chronic and recurrent back pain." This was a large-scale study with 579 participants, one of the few to show long-term relief from back pain.
The Pittsburg-Post Gazette quotes the study on September 11, 2008:
"…out of 579 subjects with lower back pain, the 144 who took 24 lessons in the Alexander Technique had an average 48 percent reduction in their Roland disability score, and an 86 percent reduction in their days of pain compared with the control group of 144 subjects, who had no intervention."
That's only 3 days in pain per month compared to 21 days in pain per month for the control group.
Click here to download a copy of the study directly, in PDF format.
These is a significant study and I encourage Dr. Gott to write about it!
—————————
Dana Ben-Yehuda is the Media Spokesperson for the American Society for the Alexander Technique. Download the AmSAT Press Kit by clicking here.
Contact her for further information or interviews, at:
dbenyehuda@comcast.net 650-964-4308