Babies Naturally Beautiful Posture
Hello friends,
Some of my friends' children are having children of their own. I get the fringe benefit of being a distant "Auntie" and get to see many photographs that they share.
We were noticing how babies sit and how they have such naturally beautiful posture.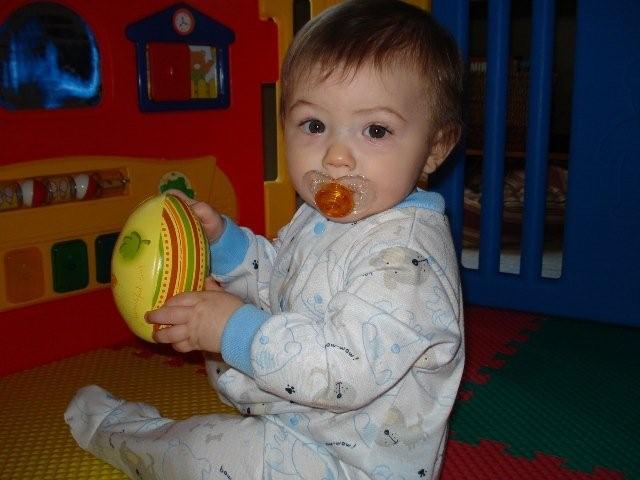 Don't you love the way he's so upright? I could just sit here looking at this picture and be inspired by the human form.
My friends have been buying baby furniture and I thought back to the days before my son was born. I probably drove my family a bit nutty with my insistence on finding furniture that would support a baby's naturally upright posture. I wouldn't use one of the umbrella style strollers, except as necessary for travel. I wanted a flat bed for the carriage, not an umbrella cloth-backed stroller. I saw too many babies sleeping sitting up, hunched over with their heads falling forwards onto their chests.
I don't know, but I suspect – that putting babies into unsupported furniture is not helpful, over time, in supporting their development. They are so naturally open in their bodies, and so malleable and tender. Look how they sleep;

they don't need anything to be comfortable.
I haven't looked at baby strollers and carriages in recent years so I don't know what is out on the market, nor what specific brands or models to suggest to my friends for their grandchildren. But I do see that babies are still being born as wonderfully, naturally upright little people, so my thought is to look for equipment that supports that natural position.
We're born with a natural uprightness. Here's a reminder. Enjoy!